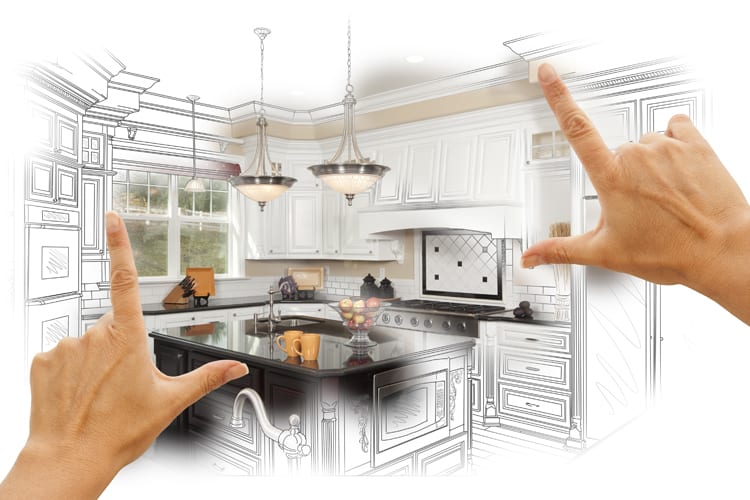 After spending the main part of our life at home these last 2 years, suddenly you get the urge to renovate, redesign or remodel your home. Nothing worse than working from home and not feeling the zen in your life. Have you set a budget, finalized the design, and hired a reputable contractor with contractor insurance? Have you also taken into account the hidden renovation costs and unanticipated expenses in your budget plan?

The cost of home renovations isn't just determined by the materials you need, cost productions or the company you hire. The expenses can add up suddenly & rise significantly, due to unexpected circumstances.
Here are 6 hidden home renovation costs to prepare you.
1) Demolition and Clean-up
Most people are so focused on budgeting for the things they want in their homes that they often overlook the cost of demolition work, dumpster rental, cleanup & waste disposal. Some research into this before you start, will help to navigate a portion of your budget to set aside. 

2) Accommodation Expenses
Factoring in
accommodation and dining out expenses
when planning a home renovation is a must. You'll also want to make allowances for the cost of moving out and storing your furniture/appliance during the build, especially for even small projects like new flooring. Some renovation companies offer to take care of this, but don't be fooled when they will factor this into their invoices.
3) Building Permits and Restrictions
In Victoria, It's a good idea to
check what permits
you might need before you begin and the costs for each. They can range from a few hundred to thousands of dollars, depending on the reno project and the whereabouts (municipality). Take into consideration, that if you don't get them, you might have to tear down everything you've done, if your municipality bylaw enforcement notifies you and enforces it. 
4) Changing your mind
It is quite common for a home owner to change there mind in the middle of their project. Deciding on a different tile - wood flooring, cabinet designs or bathroom fixture and/or when the renovation is already underway, will cost you. Keep note, that most of the time, while the materials have not yet been delivered, they were already ordered and paid for. Restocking fees can come into effect here. Moreover, there is a lot of work behind the scenes that you may not see, but can cost a lot more money. 
More often than not, tearing down your home will uncover some problems you might have never known to have existed. 
Mold, water damage
,
asbestos
, or pest 
infestation
are some of the drawbacks you could encounter and
remedying these issues 
can cost you 10-15% more than your originally budgeted for. Avoid getting caught off guard by unexpected issues. Talk to your contractor before work begins and make sure to include costs associated. 
6. Bad Estimates
Finding a contractor with a significant lower bid than its competitors can seem like you have found yourself a great deal, but this may be because there are factors and expenses that they have overlooked. When planning a renovation project, always take your time looking for reputable contractors and be as thorough as possible when interviewing candidates. A good contractor should be able to set a reasonable budget and identify hidden costs that might arise during the course of the project.
Factor in ways you can
cut costs on your remodel
, but not on all the essentials. 
---
TIP:
The CleanBC Better Homes and Home Renovation Rebate Programs, administered by 
BC Hydro
, 
FortisBC
 and the Province of BC, provides rebates for improving your home's energy efficiency through select upgrades. Elegibility requirements are based on the date of the invoice. 
For example, repairs and general maintenance that make your driveway safer can help lower the chances of someone slipping or falling and taking you to court for damages or injuries; and making upgrades, like replacing your roof or adding a connected burglar or fire alarm, can be an excellent line of defence against common hazards that
might benefit your insurance
and save some extra $$$$.