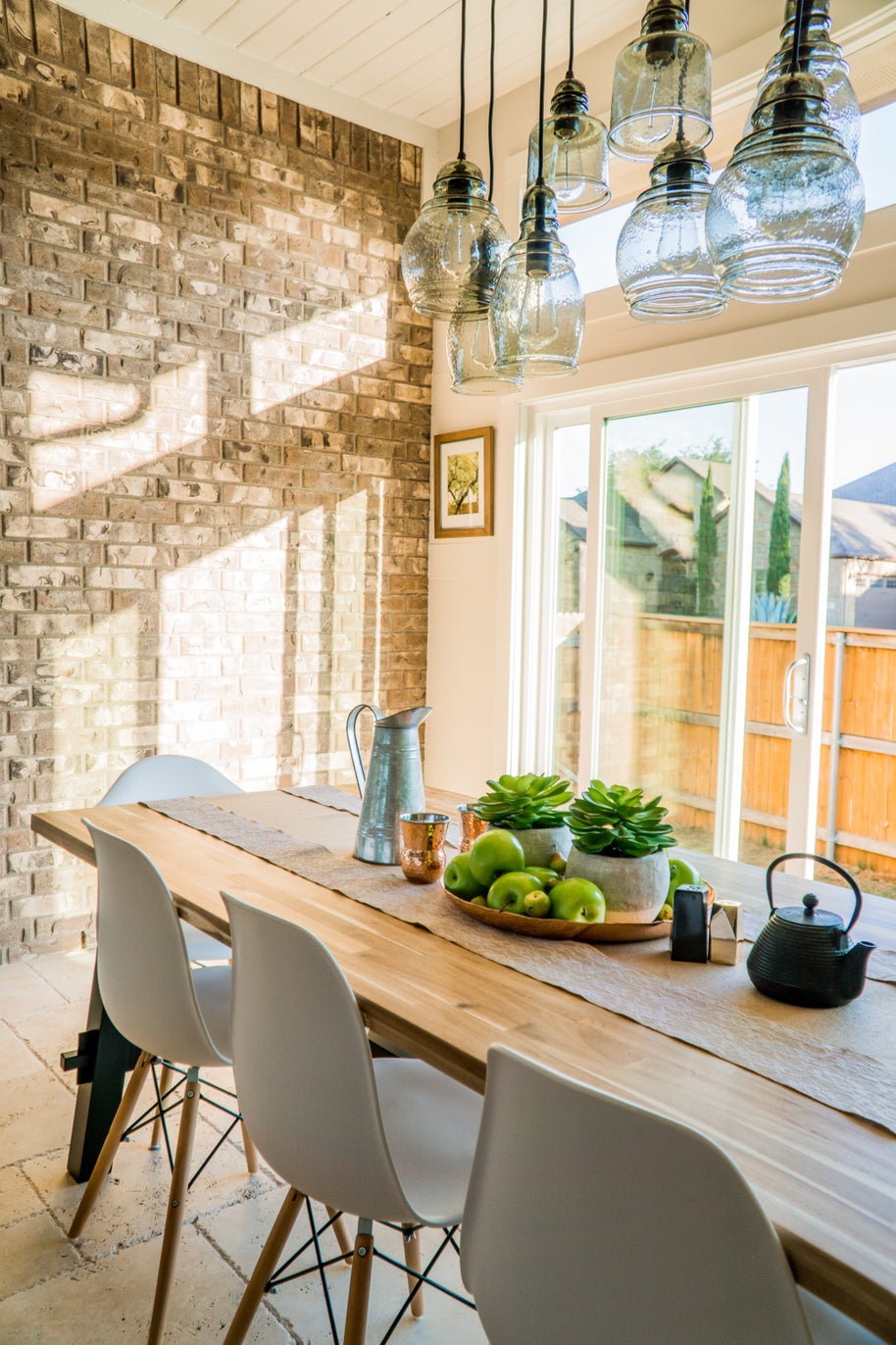 When a home is properly staged, it should help a buyer see the beauty and value in the home, enticing them to imagine themselves living there. Staging is just as important for in-person home tours as it is for online property photos. More than 90% of home buyers search for homes online, and 85% of buyers say it's the photos that are the most important factor in deciding which homes to view, according to research from the National Association of REALTORS®.
Here are some ways to prep a home for the photo shoot.
De-clutter..... 
De-clutter!
Appropriately displayed art on walls or above a fireplace can add color to the background and enhance the property's online photos. Also, be sure to tidy up those bookshelves! Overstuffed shelves with various books and decor can create a visual nightmare. Organize them by coordinating the books or magazines by colored sleeve or by height. To add visual interest, group nicely tiered stacks and display them upright with a few decor items between or on one end. But always remember: Less is best!
Clean & dust the light fixtures.
Clean lamps, chandeliers, and light fixtures throughout the home. Change out lampshades that may be yellowing on the inside, and be sure to replace any burnt-out light bulbs as well. Lamps are an important source of light that helps to show off all the features of a room. Photographs can easily pick up tiny dust particles when light reflects from the camera flash. Make sure rooms are well-dusted and vacuumed after staging is completed and before photographing the property.
While the perfect accessory can enhance the feel of a room, props that are clichés—like wine bottles and glasses or candles around a bathtub—often distract home buyers and portray a photo that is "too staged." The setting should be clean and simple and not overdone. Neutral pillows and a fur throw are easy and inexpensive props and add just enough accent without overdoing it.
Add in some fresh cut flowers and greenery. 
Believe it or not, a few items such as a small vase of flowers, or small house plants add value to your pictures. 
Add one to the bathroom, the bedroom night table & a dining room centre-piece. Make sure its small and just adequate enough to bring some character to the picture. You can add some colour into it especially if the room is lacking. 
Clean the kitchen/bathrooms & windows well.
The downfall about pictures is that it can highlight almost anything from the collection of dust, window streaks & to the scratches on the wall. Make sure to wipe down your stainless steel kitchen appliances with stainless steel polish and wipes. Water stains and food material can collect and show up very strongly in a photograph. Don't use window cleaner, it leaves streaks. The best form of cleaner that takes all streaks away, is water and vinegar. 
Avoid common photo blunders.
First impressions count the most when buyers are viewing photos of homes online. Always make sure that the toilet seat lids are closed in your bathrooms. Avoid running a TV set in the background. Remove creases and indents from bedding linens by ironing. Move any vehicles in the front driveway onto the road but down aways. Tuck any computer or electronic wires behind the actual item, as it often distracts from real estate listing photographs overall. Carefully scrutinize each room to make sure it's photo-ready. 
Watch the lighting in the room. When taking pictures, make sure the sun isn't filtering in. It's best to snap at dusk or on overcast days, all depending on how how your home faces the sun. This gives a living space more balanced natural light. Open all the blinds or curtains to allow natural light in. Light makes a room look much bigger and inviting. If rooms are too dark and not well lit, add a lamp or two.
Sweep, tidy and landscape the front yard.
The front of the house always adds value to the initial perception of the home. If your home is beautifully kept outside, then it gives the buyers their first impression, that the interior must be even better. A beautifully landscaped yard adds value to the price and brings curb side appeal always.