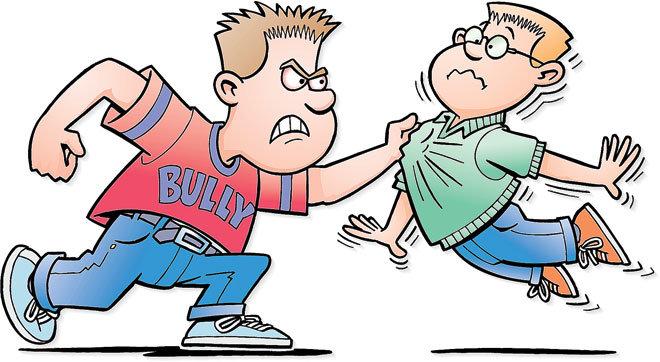 Image credit: 
Pinterest
I am sure as I write this, that many of you have heard about latest hype with 'bully offers,' but may not know the details from a real estate agents perspective. Though bully offers cut to the chase and get right down to business. 
There may be some rewards in the outcome for a Seller, but there is also a consequence, a risk for the Bully Buyer(s), and a compelling negative emotion coming from competing prospective buyers & their agents. 
WHAT IS A BULLY OFFER?
The best descriptive way to explain bully offers, which are known as a 'pre-emptive offer', is an offer that a buyer submits to the sellers before the indicated date, that they will hold or look at any offers. You'll see this type of behaviour mainly in a 'hot sellers' market, where there are more buyers than there are homes for sale. Sellers can make the decision when they list their home for sale to "hold offers" to a certain time and date where they will review all offers. This pressure puts the buyers into a competitive situation and to make a decision quickly. 
In a bully offer situation, the buyer puts pressure on the seller to accept their offer without considering others. They will submit it to the seller before all other offers are in. Bully offers can be very good and a seller may choose to except it and be done with the day, and by cancelling out other offers on 'presentation night.' 
In a hot sellers market, it is a smart strategy to have the seller price his home properly, to allow as many buyers to see his property and in the end result to drum up as many offers "multiple offers', into a bidding war, therefore driving the selling price up. This tactic leads to a fast sell and a competition in price, dates and unconditional situations. 
For example: If you list your home on Thursday, just before a busy weekend ahead where most buyers have the time to visit.  You can instruct your realtor to 'hold offers' till Monday at 6 pm. This will give some time for the agent to market the property and get as many buyers in under the pressure of only 3 days to view and submit. However on Friday evening, 1 day after your property has been listed, your agent calls you at 6 pm, to inform you that they have a bully offer in and it has to be accepted Friday night by 9 pm. You now have been bullied into making a quick decision.
SHOULD YOU EXCEPT A BULLY OFFER?
As a seller you are not obligated to entertain a bully offer. Your agent is obligated to present all offers to you but it is the seller's decision to refuse or accept.Also, your agent has to be specific in his marketing when it come to entertaining bully offers or even when holding offers? Sellers reserve the rights!
It's critical, that as a seller that you know your home's 'fair market' value before entertaining a bully offer. Agents can sometimes list homes low, in order to generate the multiple offer situation. For example: Your home's fair market value is $800,000, your agent lists it for $750,000 and you get a bully offer in for $785,000. My opinion, this isn't in your best interest and isn't the best offer. Instead its better to just continue on with the process, refuse the bully and review all the offers on "presentation' day. 

WHEN SHOULD YOU REVIEW A BULLY OFFER?
When the price is exceptionally high.When showing are low or slow and/or the market is changing.The offer is firm.Only after your agent has notified every other interested buyer.
WHEN SHOULD YOU REFUSE?
The offer is not exceptionally high.The offer has conditions on it, meaning it will be
sold conditionally
.You have a ton of traffic and the feedback is very good, and you expect a large number of offers on presentation day.Your agent doesn't have enough time to notify all other interested buyers that an offer has been submitted early. 

IS A BULLY OFFER LAWFUL?
It's important to note that all realtors are to abide by the "code of ethics" in real estate. If instructions are placed in the MLS notes to other agents, that notifies that offers are to be held by a certain date, they should be respected. It's only fair. However, there is no law or system in place on bully offers, but realtors must wain caution when noting about "holding offers.' If it isn't stated properly, it can be held against them. "Seller reserves the rights."