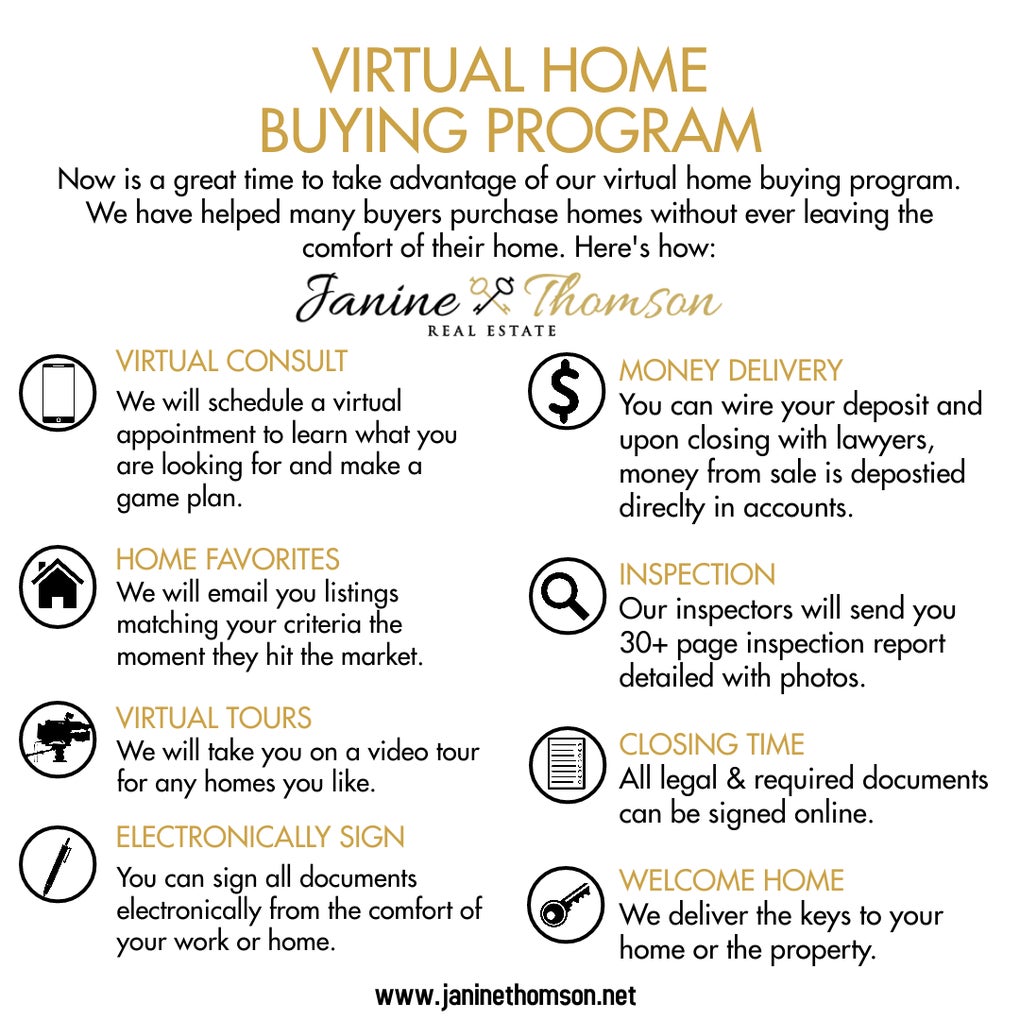 As a Realtor and the fact that we are considered an essential service, the growing concern for Canadians during this Coronavirus Pandemic is the anxiety over purchasing a home safely and effectively. Buying & selling real estate has not slowed down, instead it's grown even more. Modern real estate has been virtual for some time and now more than even its become even simpler during these uncertain times. 
Today, you can do almost all your purchases online and in virtual time from the comfort of our own home.  
Here is a list of how we do it...